Why should I choose. Jewelry Store Fine Silver and Jewelry
Fine Silver and Jewelry Shop - Fine Silver & Jewelry The operation and management experience in jewelry and gemstones to open since 2001 by the Director of Food and Fine Silver Jewelry Gallery is Ms. Sutimas Wannakomol - The jewelry designerThe end of the study. The GEM study. Faculty of Science.Chiang Mai University. And has worked in the jewelry industry. Sunshine is a good song. The world's best known brands in Thailand. A visiting professor. Instructional Design for the nation's leading institutions. Prior to study further in Germany. And special training in Germany. Called a knowledge hub for manufacturing. Manufacturing techniques and world-renowned. The power of the brand is recognized throughout the world. And is also trained The diamond quality CDG From certified diamonds. The most famous of the HRD in Antwerp, Belgium. The building is part of the HRD Institute is building in the center of the diamond trade as well.
Jewelry store design, manufacture and distribution of goods and silver jewelry, gold jewelry, platinum, Palladium, platinum and precious stones such as diamonds, precious stones of various types of Natural Stone and quality control. By a team of experts Gospel Gem and Jewelry. At the international level. Allows customers to feel confident. The quality of the jewelry. You do not own. With pride in the quality and service throughout the lifetime of the shop. And very good prices. Integrity. In the bid. Information to the customer before a purchase decision. And for all of our customers feel about the service and support through more than 20 years ago.
There is also another. Diamond is a premium quality brand. " AMORE DIAMOND" Diamond World. Services for wedding rings, bridal jewelry, engagement rings and jewelry for the groom. Made by hand by qualified exporters. The refinement. Is a unique masterpiece that fits your lifestyle and lifetime of each pair.
We will focus on the diamond 98 or more water quality diamondsCertificate with all the grain imported from Belgium. The selection of experts. The diamond is certified by the Institute HRD Belgium. In addition, the design is selected. A lot of designers with experience in Customer Service. And a graphic designer. 3D design for free! Customers to order with a distinctive ring pattern seen as a three-dimensional shapes. Work as actually completed. Budget Control at your fingertips to choose. Do not be disappointed with the order to accomplish a task. I really like the 100% and has a production technique from Germany. "Fine Comfort Fit"Wearing comfort. Perfect to use as a wedding ring to put a finger all day. And a legacy to their children in the future. Of course, the need to produce and design shop that specializes in this particular. Premium quality. In friendship. Morelia is a brand of Diamond
The Silver Shop Fine Jewelry Gallery and expanded distribution channels. And services. The more you through this website FineJewelThai.com. Whether you live anywhere in the world. I can order and receive services from us at any time during the 365 days 24 hours we serve. - Production design - custom made -Jewelry. Silver - gold - White Gold-Diamond ring Engagement ring Pairs Wedding Ring Wedding ring Pairs Ring Gold Ring White Gold Ring Platinum ring Palladium Ring Diamond Jewelry Jewelry for the bride-Groom Gemstone Birthstone Baby gifts Wedding anniversary gifts I sent out a piece of work produced by a high fine. You can feel the difference. You to your special someone
Shop Fine Silver and Jewelry Gallery opened at the G Central Kad Suan Kaew, Chiang Mai. The design, manufacture and distribution of goods. Gems and jewelry shop also make exporting to various countries around the world by the customer as Belgium, Britain, Germany, United Kingdom, Denmark, Austria, America and Japan etc.
Finejewelthai.com Designers have experience form famous company and international company. Our Designer Team show our creative design with special technique for comfortable wear as we called " Amore' comfort FIT " that you can found only at Amore' Diamond Rings. Additional we also have a new method " 3D design" by use special program for actually calculated weight , price and good presentation for your special design and master piece jewelrys.
Our exprereince: Designer and Model Making controller at International manufacturer LTD.(SUMA, USA) and Marketing Designer of JUBILEE Diamond Enterprise LTD. , Bangkok, Inspector Jewelry Designer of AIGS (Asian Institute of Gemology & Science) , Bangkok, Lecturer "Jewelry Design Subject" at Chiang Mai University.
Training:
- Diamond Grading and Identification programme, Antwerp Diamond High Council ,The HRD Institute of Gemmologys at Antwerp, Belgium
- Art Clay Silver & Fusing Glass making Course, BBR- Workshop, Inden , Germany
- Enamel Course, Goldschmiedeschule mit Uhrmacherschule Pforzheim, Pforzheim, Germany
- Handmade Chain Course , Fortbildungszentrum Ahlen der deutschen Juweliere, Gold- und Silberschmiede, Ahlen, Germany
- Jewelry Making Course, Berlin-Volkhochschule, Berlin, Germany
- Clay Model Making Course, Department of Export Promotion, Bangkok, Thailand.
- Jewelry Design Course, Bangkok Jewelry Institute, Bangkok, Thailand.
- As a trainee in Technology of Enhancement Color Gemstones, Science and Technology Ministry, Bangkok, Thailand.
Our Showroom and factory in Chiang Mai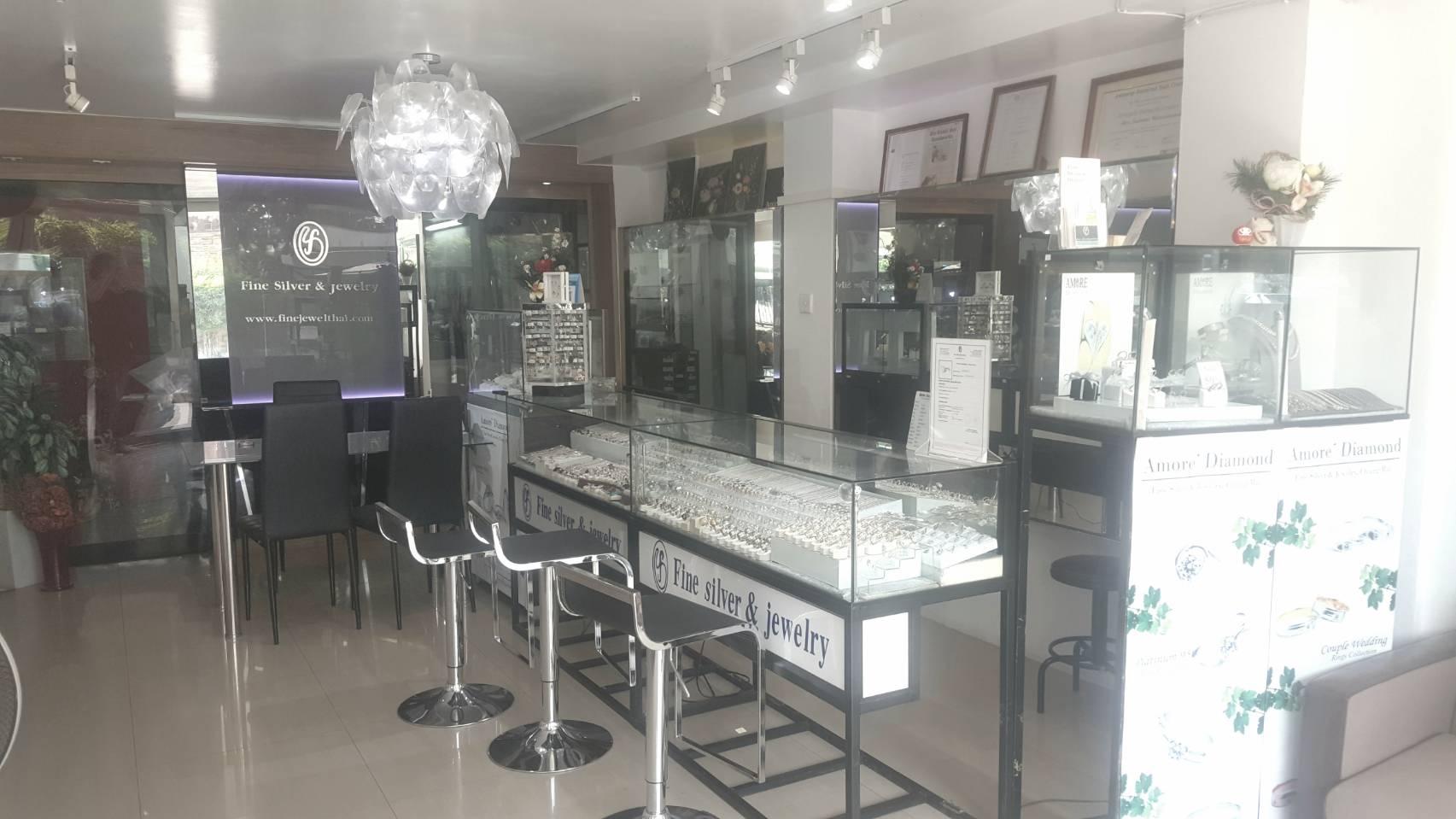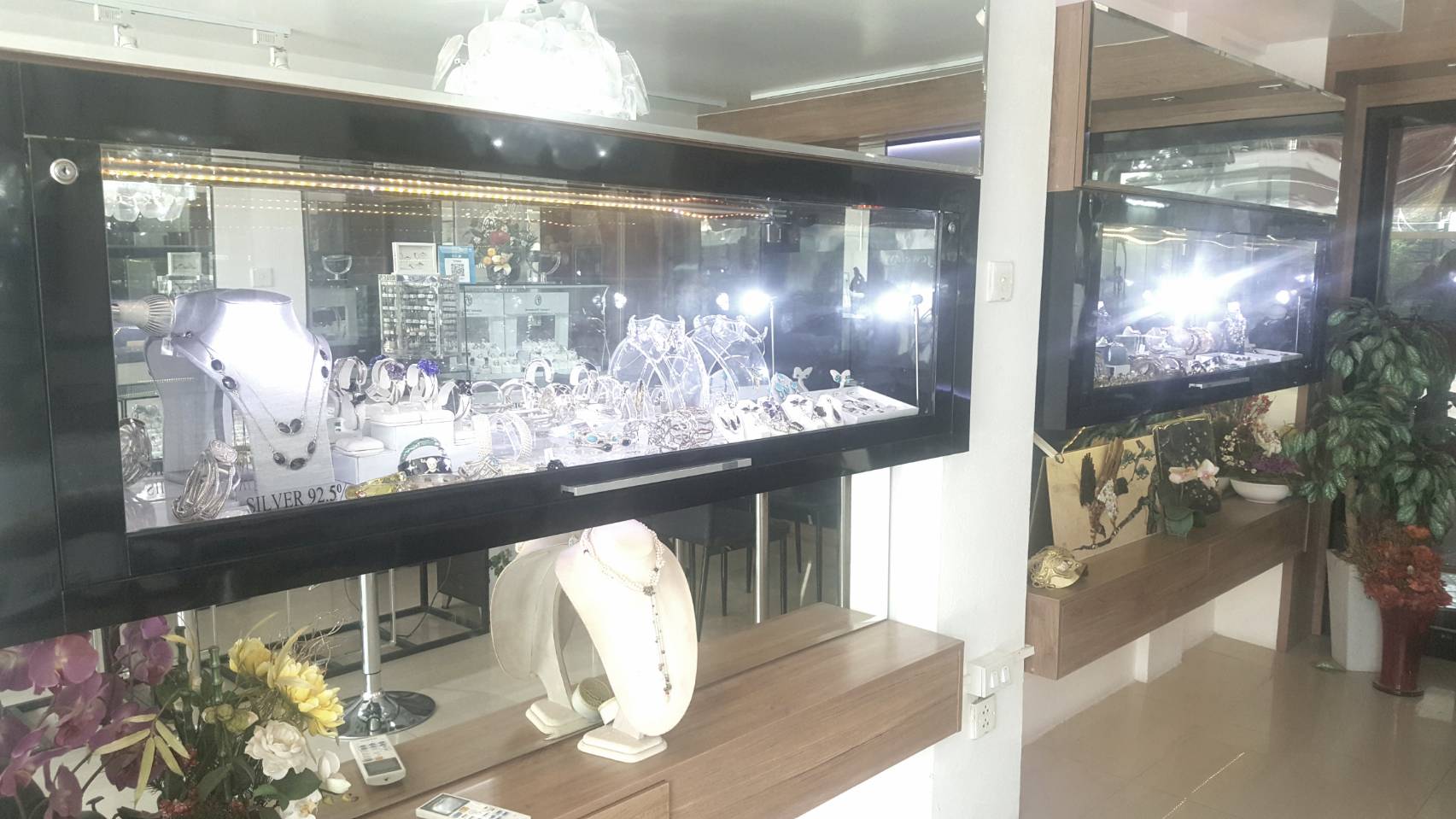 Who are our Fine Silver & jewelry' Production Team?
Fine Silver & Jewelry Production Team has exprerience form famous company and international company more than 20 year for this reason make our product are difference of quality and detail..
Our exprereince :
บริษัทเค.ที เจมส์ 2 ปี
บริษัทคูวายาม่า 5 ปี
ผ่านการอบรมที่ประเทศญี่ปุ่น 6 เดือน
บริษัทในประเทศพม่า 1 ปี
บริษัทคริสตี้เจมส์ 1 ปี
บริษัทเวลส์ฟิลว์ 4 ปี
บริษัทอินเตอร์ 1 ปี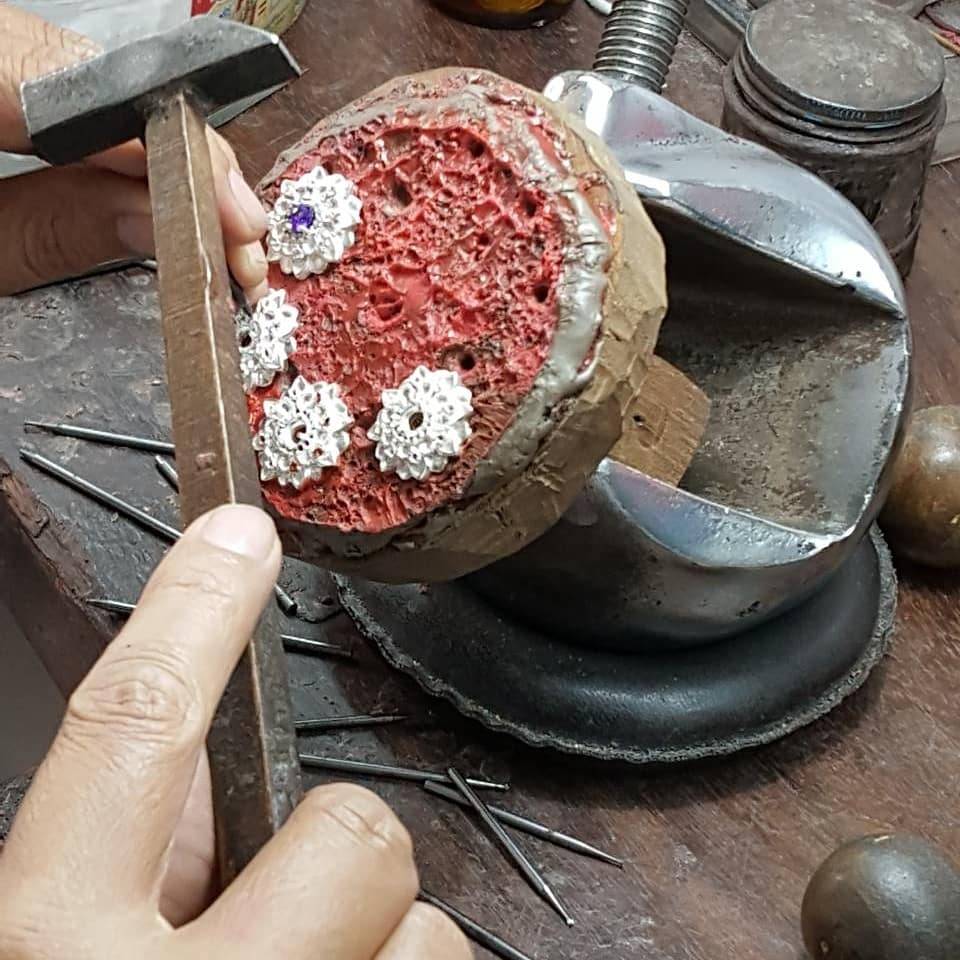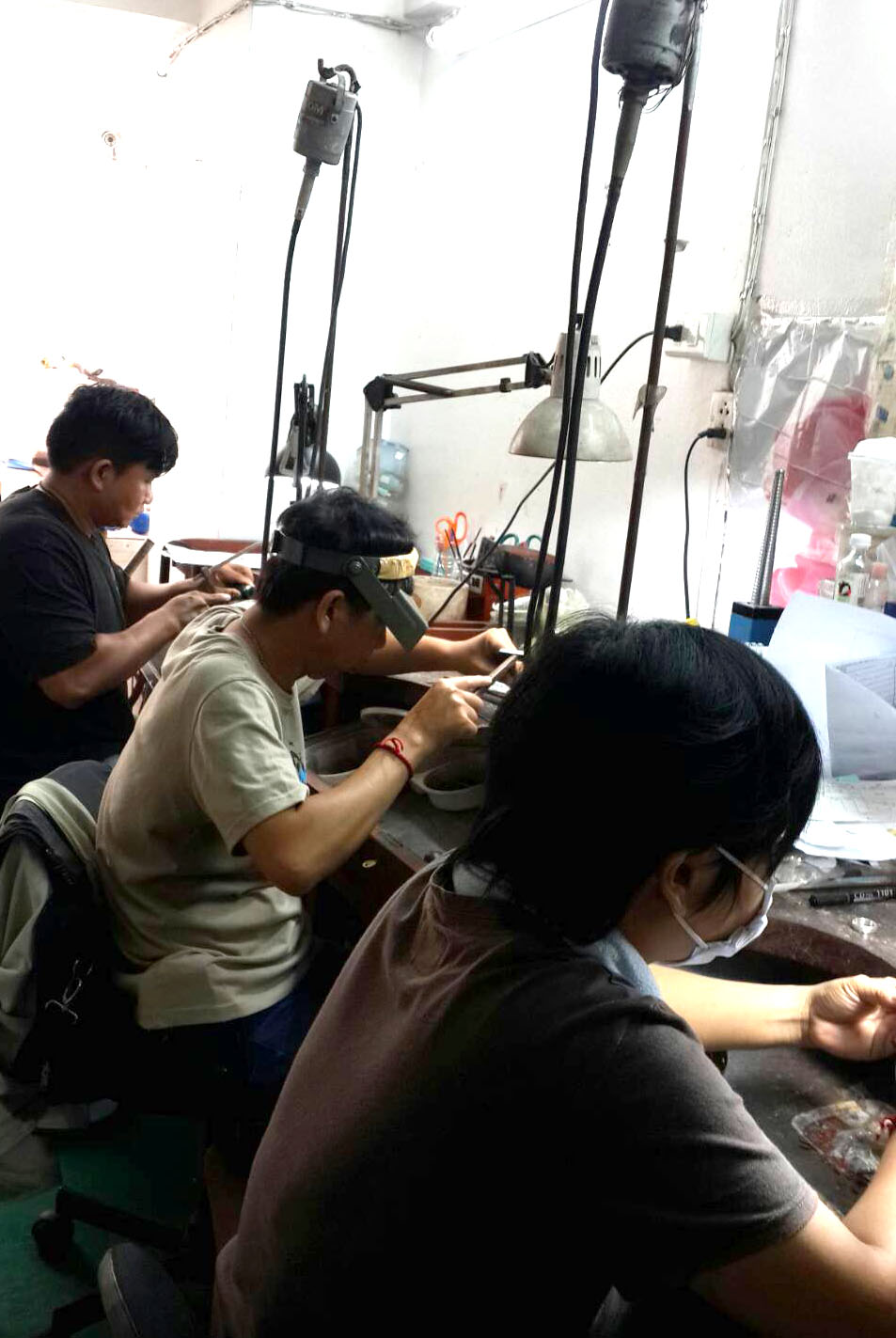 Our Stamp logo on every piece of jewelry and % of precious metal 925 900 750 585 375 following world standard.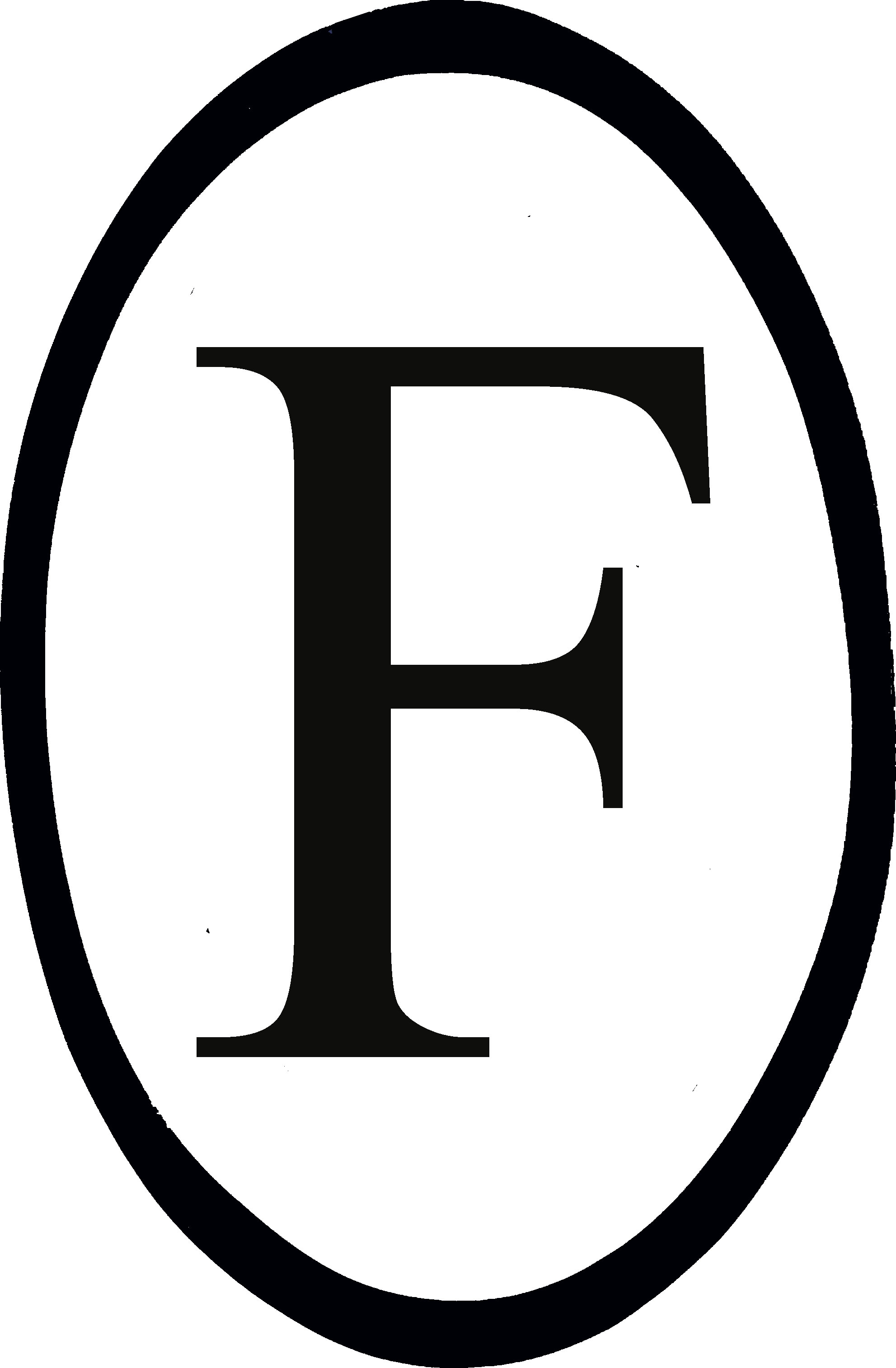 925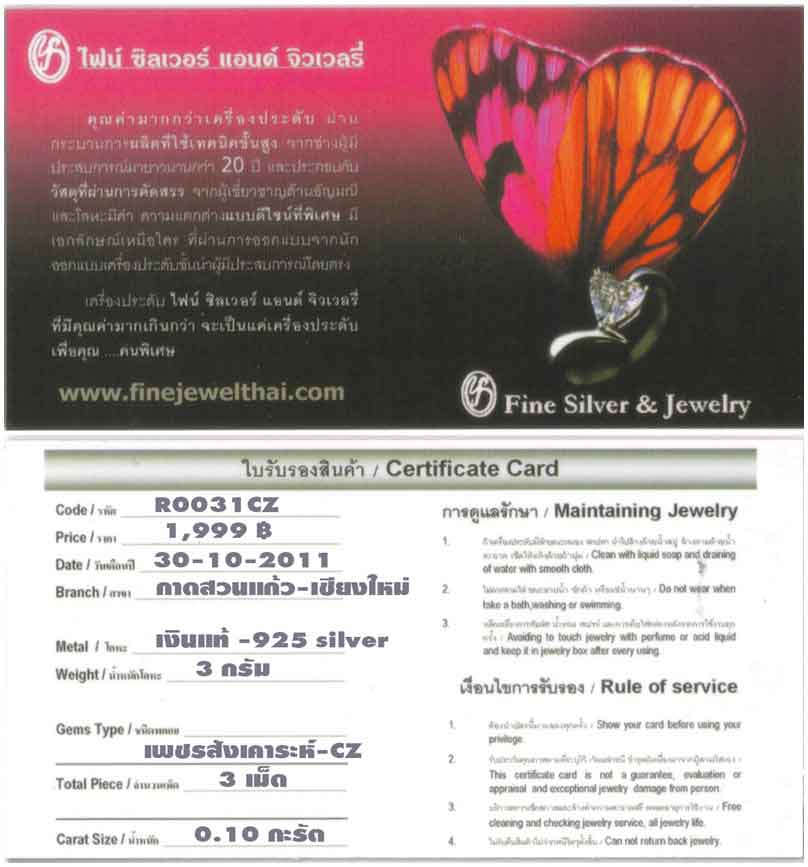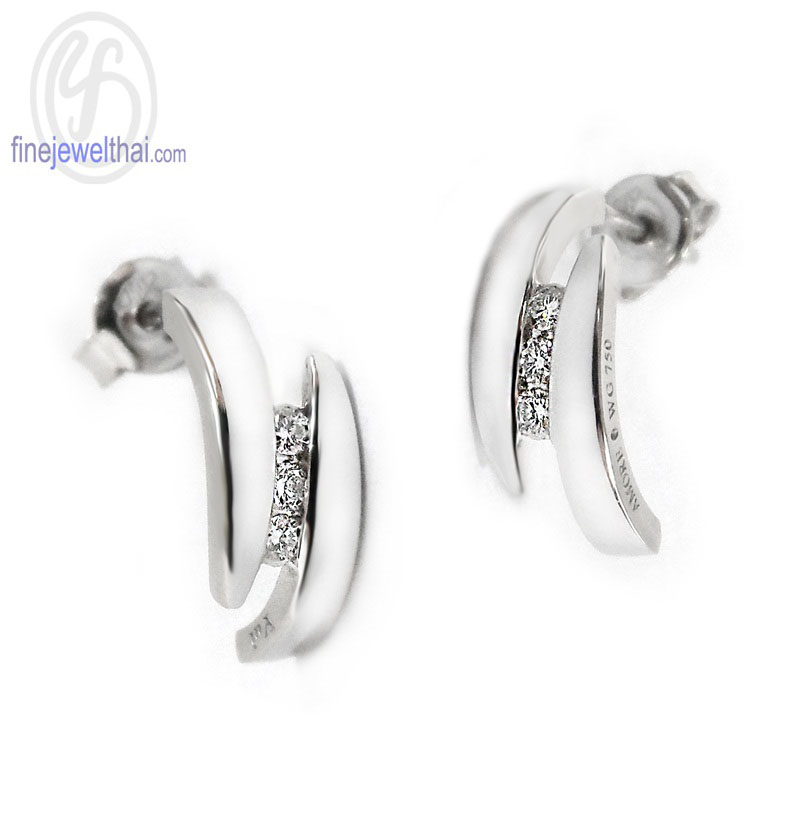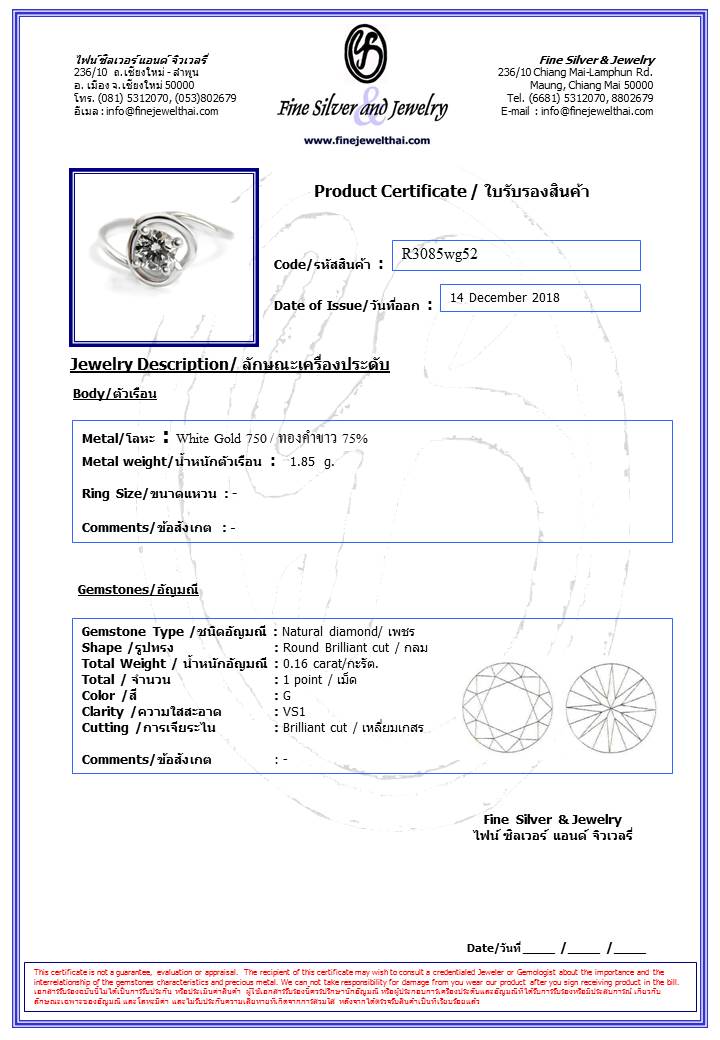 Our Professional Team and Certificate world's traning.
we also sell on famuch market place in Thailand.
as Central, Robinson online , Shopee, Lazada, weloveshopping, , Zalingo, ebay, etc.